Bare Bones Butcher Does Farm Tours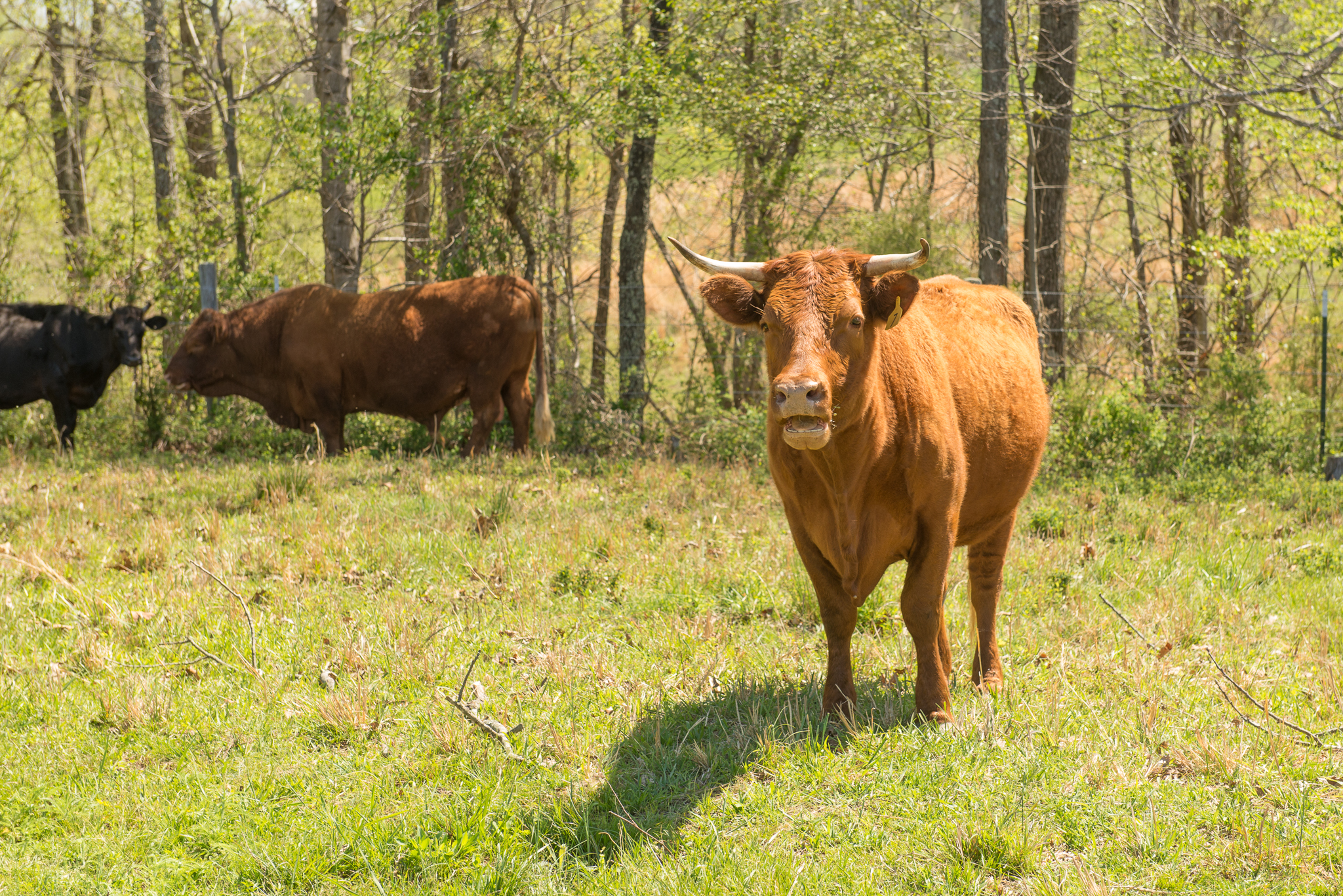 If you know anything about Nashville right now, you probably know that new businesses, restaurants, hotels and bars are popping up left and right; it's all happening so fast, it's hard to keep track!
Fortunately, all of that means that Music City is more exciting than ever. With so much going on and so much to do, there's no way for Nashvillians to get bored. Unfortunately, this also means that getting all of the nuts and bolts in place to design, construct, and launch a new brick-and-mortar business is not exactly a fast process.
So while we're slowly getting everything together to make our dreams of Bare Bones Butcher a reality, we're working hard on getting the real meat of the business solidified: our sources.
Co-owners Wesley Adams and Patrick Davidson have been driving all over Middle-Tennessee, visiting farmers of all kinds to make sure the practices they employ fall in line with our standards at Bare Bones. And what are those practices, you ask? Let us tell you.
Because Bare Bones Butcher was conceived as a nod to 'old world butcher shops and grocery stores of yesteryear,' the sources from which we plan to get our products should also be reminiscent of the "good ol' days."
This means our products come from farms where the use of pesticides and hormones is unheard of because their produce and animals grow big and strong the natural way. This means our animals come from pastures where they roam freely and soak up the sun instead of being locked up in a concrete cage, standing so close to their brothers and sisters they can barely move. And this also means our products come from hard-working people who are making wholesome and delicious products in small batches instead of giant corporations who mass produce.
So how do we find these farms and farmers and make sure their practices fall in line with our standards? We visit them. And honestly? It's a TON of fun.
We've visited 8 farms so far, and while we ain't finished yet, we're really excited about everything we've seen. From farms where both hogs and cattle mow the grass, to others where kale covers the ground and strawberries are hitting their stride, we are confident that what we'll have to offer at Bare Bones will not only be high quality and delicious, but also virtuous and respectable.
Go on - take a gander at some of the beautiful farms we've visited so far.
Have a farmer you think we'd like to hear about? Or a product you think we need to sell in our shop? Visit our Products Page and fill out the form to tell us all about it. And hey - THANKS!